Why Gutter Guards Are a Good Idea
If you've heard anything about gutter screens in recent times, then you should pay closer attention. People who are interested in top-notch gutter upkeep strategies may want to learn all about them. Gutter guards are in-depth systems that can work alongside gutters in true harmony. These screens have the ability to promote better safety practices. If you're working on top of your roof or using a ladder for gutter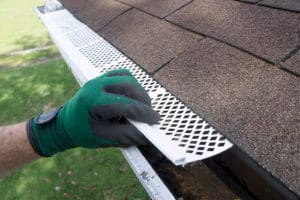 care, you no longer have to do so. Gutter guards do away with those needs entirely. That can save you from the possibility of hazardous falls and injuries. Who needs to go on top of a roof to do away with lingering gutter buildup? Gutter guards stop leaves from getting inside of gutters.
Gutter guards can simplify the maintenance process for people. They stop dirt, dust, branches, and leaves from blocking gutters. If you're busy and have zero time to manage gutter cleaning duties, this can be a wonderful thing for your schedule.
These guards can be good for better drainage practices. The absence of debris accumulation translates to mean the absence of obstructions. This can help your structure's foundation, roofing system and beyond. Screens stop rain from getting out of hand and making the situation in your residence worse, too. They decrease the chance of persistent roofing system leaks. They decrease the odds of deteriorating siding, unattractive ruts, and even foundation splitting.
If you want to keep pests out of your concerns, then gutter guards may be a strong choice for you. Gutters in many cases function as bird nest locations. If you install guards, however, you no longer have to worry about them. Remember, too, that there are gutter guards that are equipped with convenient heating. These options naturally do away with snow buildup. They do away with hazardous dangling icicles and ice dam development, too.
Kinds of Gutter Guards
It's vital to understand that there are different categories of gutter screens out there. Don't assume that they're all necessarily the same. People can get classic gutter screens that literally are screens. People can pick between lock-on and hinged classifications.
Gutter hoods are a little different. They connect straight to roof eaves. They stop small branches and leaves from accessing your roof in any way. People can choose between all sorts of appealing hood colors and materials.
Hybrids are no mystery. They mix elements of hoods and screens. The aim behind them is to offer the finest components of the two categories. They generally are made to do away with sizable things such as twigs and leaves.
Contact Gutt-R-Done Gutters Seamless Rain Gutters Today
Gutt-R-Done Gutters is a family business that concentrates on all kinds of gutter-related services. If you're looking for professional gutter cleaning, repair or aluminum or steel installation work, we can come to your aid fully. We accommodate the gutter requests of customers all throughout the Southern Oregon region. Call us to receive a complimentary estimate.