Spring Cleaning Is A Great Time For Gutter Maintenance
With spring quickly approaching, it is time to start planning out what you are going to do to your home for spring cleaning. One item that you should not forget about is your gutters. Over the fall, they have more than likely become filled with leaves and debris. This will help to ensure the proper functionality of your gutters, which will help you to avoid damage to your roof.
Why Get Proper Gutter Maintenance
When your gutters get filled with twigs, leaves, pine, straw, and other debris, this can stop rainwater from leaving your roof. When spring comes, it typically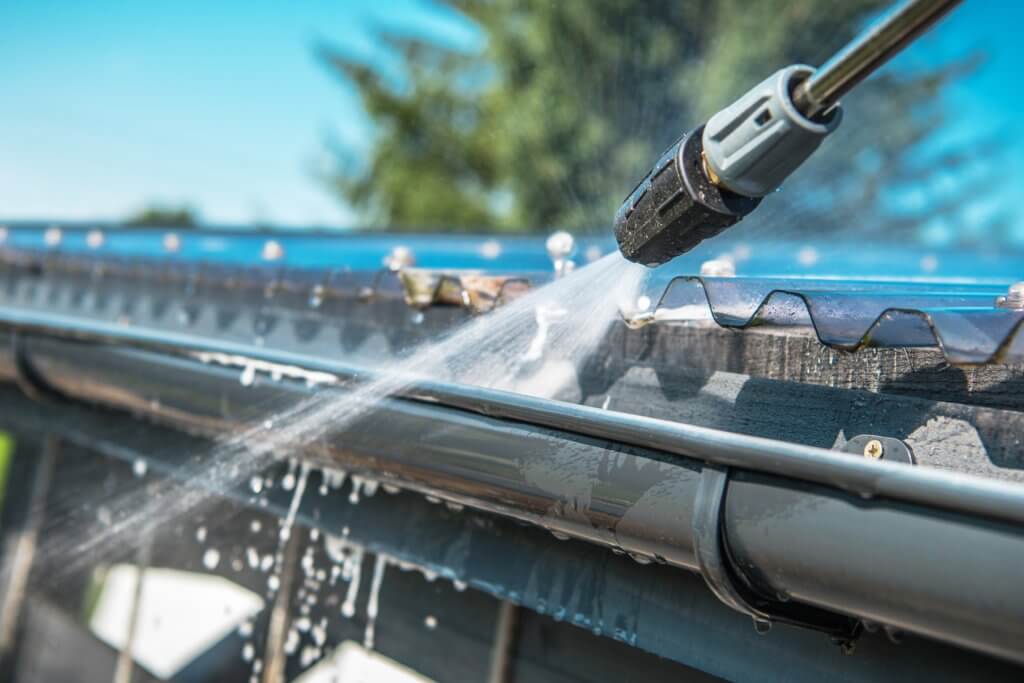 brings a lot of wet weather. If your gutters are clogged, this water will pool into your roof. This can cause serious damage to your roof. If the water is allowed to pool for a long time, the water could start to seep inside your home. This not only could cause extensive damage to the structure of your home, but it can also cause a health risk with mold growth. If you are in an area with a strong rainy season, your roof could be damaged to the point where you will need a total roof replacement. Instead of dealing with the expenditure of a roof replacement, it is imperative that you get routine Gutter maintenance.
Spring Cleaning your Gutters- The Process
It is always a good idea to hire a knowledgeable company when it comes to gutter cleaning. When they clean your gutters, they will be able to inspect the entire gutter system. If there are any clogs, they will be removed quickly. Professional gutter cleaners will also take the time to see if there is any need for gutter repairs. Ensuring that your gutters are working properly is their number one goal. You should not try to do your own gutter cleaning during your spring cleaning. It is very easy to miss an area that is clogged or damaged.
If you have not added gutter cleaning on to your spring list, you should do so immediately. We will be more than happy to schedule an appointment for one of our expert gutter cleaning technicians to come out to your house and start the cleaning process. Remember that the longer you wait, the more damage could happen to your roof. We also offer new gutter replacements as well as gutter cleaning and repair. Call us today so that we can help you to protect your roof, home, and family.