Don't Ever Ignore Clogged Gutters on Your Property
Clogged gutters are no joke. They can wreak significant havoc onto properties. If you suspect that you have a gutter clog on your hands, then you need to take immediate action. If you're trying to find professional assistance with clogged gutters anywhere in Southern Oregon, then you have no reason to feel anxious at all. Gutt-R-Done Gutters is the name of a trusted local business that handles all kinds of clutter needs. We're a family-run company that's associated with gutter cleaning, repair and installation work. If you need to install seamless gutters, aluminum gutters or steel gutters, you can turn to us without question. We have gutter proficiency that's detail-oriented, nuanced and updated.
How Clogged Gutters Can Harm Your Property
You should never ever take clogged gutters lightly. That's because they can bring on substantial destruction that's not always simple to turn around. What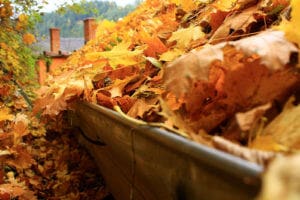 exactly can gutter destruction do, anyway? It can trigger foundation harm which can be detrimental. It can bring on significant safety concerns as well. If you want to protect your precious household from all sorts of safety woes, then you need to prioritize managing gutter clogs as soon as they pop up.
Gutter clogs can pave the way for driveway and sidewalk splitting. If you have gutter clogs, they can force water to make its way far down into driveways and sidewalks. If you're enthusiastic about the concept of steering clear of time-consuming and costly repair projects, then you need to take charge of driveway and sidewalk splits without hesitation.
Clogs that interfere with gutters can do a number on your home roofing system. Roofing systems are critical components of any structure, plain and simple. That's why the last thing you ever want to do is jeopardize them in any sense. Water that's in inappropriate locations can collect. That's how it can bring on leakage. Leaks can travel into frames. They can travel into roofing systems all the same. If you want to defend your roofing system against the possibility of mildew and mold development, managing gutter clogs can work. Managing gutter clogs can also in many cases keep roofing system deterioration at bay. If you have concerns that involve nasty rotting, then you need to think in detail about taking charge of exasperating gutter clogs.
Gutter clogs can even harm the wood. Residences that are equipped with siding that's composed of wood are frequently prone to issues. If you want to steer clear of overflowing dilemmas, then you need to be attentive to any and all indications of gutter clogging on your property.
Many different situations can bring on gutter clogs. These range from ice and trees to questionable downspouts. If you want to take control of clogged gutters on your property, we can assist you right here at Gutt-R-Done Seamless Rain Gutters. Contact our insured, bonded and licensed Southern Oregon business A.S.A.P. for details about handling gutter clogs and beyond.
. Contact our insured, bonded and licensed Southern Oregon business A.S.A.P. for details about handling gutter clogs and beyond.